2024 Conference
Mark Your Calendars!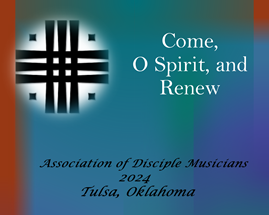 July 22 -26, 2023 -- Tulsa, Oklahoma
Harvard Avenue Christian Church
Renew your $25 Membership now by clicking "Join ADM"!
Connect with ADM through the ADM Facebook Group Page
Find out how to make a donation supporting ADM on the Contact Us page
---
Conference workshops will include..........

Worship Design

Handbell Techniques

Beginning Keyboard Improv

Handbell Reading Sessions

Worship Seminars

Choral Conducting

Organ Improv

Creative Worship Experiences

Choir Music Reading Sessions

Organ Master Class